Next add a dust proof receiver box that has been molded to look like a real engine cover. The receiver box also provides a spot to mount your ESC to keep your rig looking clean.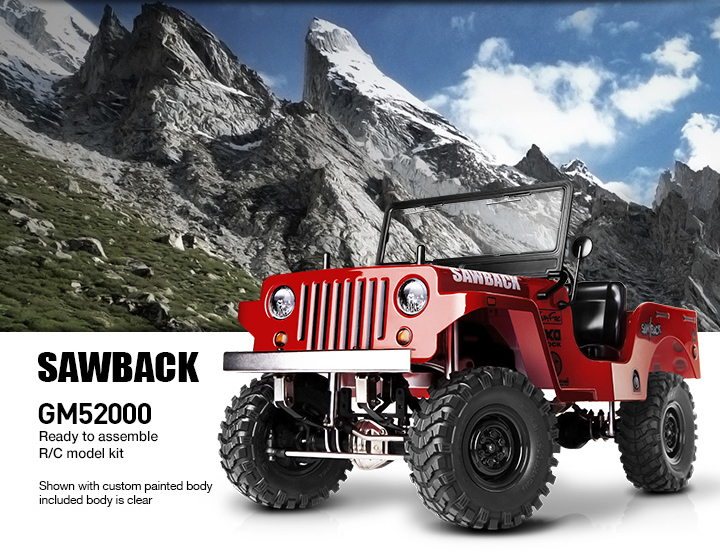 To help push performance to the max, an adjustable battery tray offers the lowest possible center of gravity, while allowing for the use of a variety of packs. The center skid plate is designed to run smoothly over any surface without getting stuck. The suspension of this beast is handled through a combination of aluminum shock absorbers, and leaf spring suspension. The one piece axle housing mounts to these leaf springs with U bolts, completing that scale look. Add a metal differential cover to seal in your solid differential gear for icing on a very delicious cake. 

To get the power to the axles, a dust proof transmission is used. The transmission housing features a metalmotor mount to keep everything precise and secure. The power is then transmitted to the axles with universal shafts. Just to ensure there is no loss of power every rolling component uses ball bearings. Where is all this power going? Out to the MT-1901 off-road tyres mated to VR01 1.9 inch beadlock wheels. This tyre and wheel combination provides excellent traction in almost any environment. A beautiful clear Lexan scale body with driver seats, steering wheel, shifter, side view mirrors, and a fold down windshield will make anyone green with envy.
---
GS01 CHASSIS
The GS01 ladder frame is designed to look like the chassis of a real car and is made of high strength steel. The C-channel side rail offers added stability and is bolted with cross members to aid against twisting or warping. The steel parts are also nickel plated for a glossy look and are resistant to corrosion.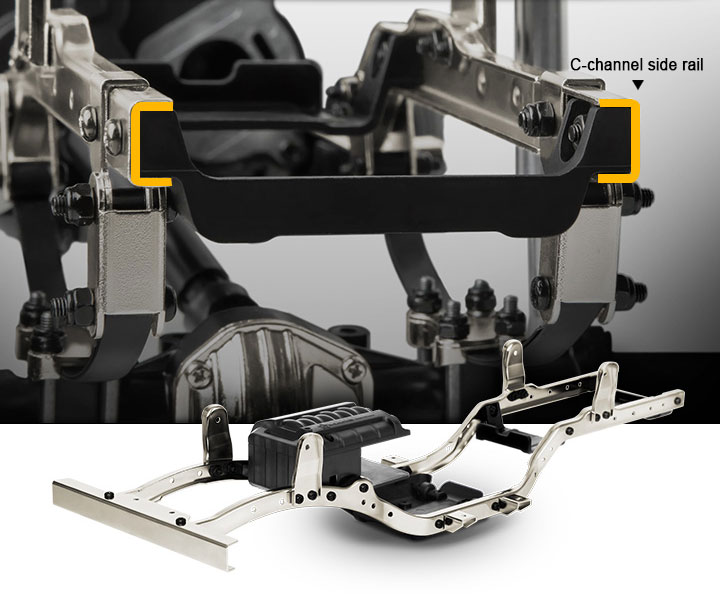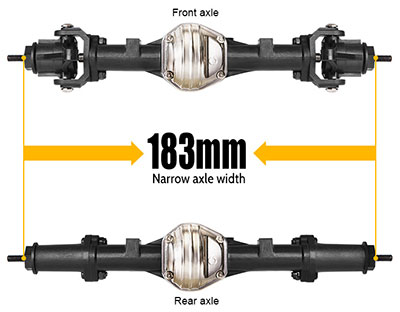 GS01 DRIVE TRAIN
The one-piece graphite axle housing is made of high strength plastic for maximum durability and easy maintenance. Inside, both front and rear axles have solid differential gears to provide a stronger driving force in any driving conditions. The gears are protected by a glossy metal cover for added scale realism.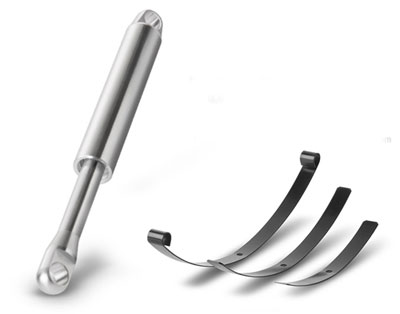 GS01 SUSPENSION
TS-03 Aluminium Shock Absorbers: Internal spring shocks with CNC machined aluminium have been added to help absorb excessive shock action.
Leaf Springs: Using U-bolt technology to hold the axle and leaf securely provides great driving performance for any type of surface or setup.
GS01 ADJUSTABLE BATTERY PLATE
The GS01 battery plate is designed to offer the lowest center of gravity to the chassis to enable a stable driving motion. It is also adjustable, allowing different batteries to be used while still being held securely.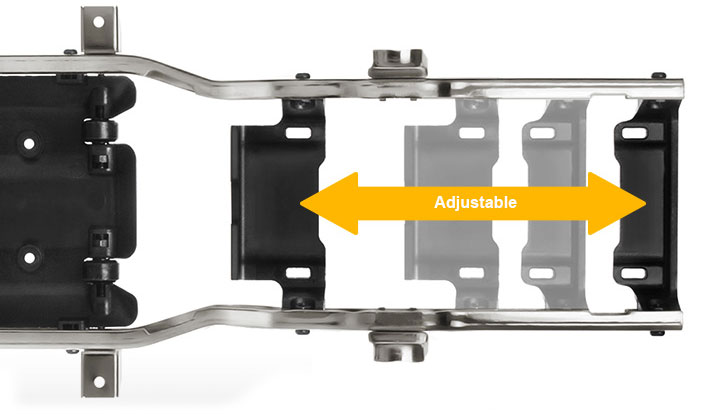 ---
Gmade Sawback Features:
New Realistic GS01 Chassis with High Strength Nickel Plated Steel C-Channel Side Rails
Suspension System with Leaf Springs and TS-03 Aluminum Shock Absorbers
Solid Gear Diffs for both Front and Rear Axles
Ball Bearings in every rolling component
Realistic VR 01 1.9" Beadlock Wheels made from high strength plastic
Adjustable Battery Plate
Realistic seats, steering wheel, shifter, mirror, and foldable windshield

Spec Check:
Width: 218mm
Height: 246mm
Length: 442mm
Wheelbase: 287mm
Ground Clearance: 60mm
Weight: 1.7kg (without electric)
---
1.9 INCH M/T OFF-ROAD TYRE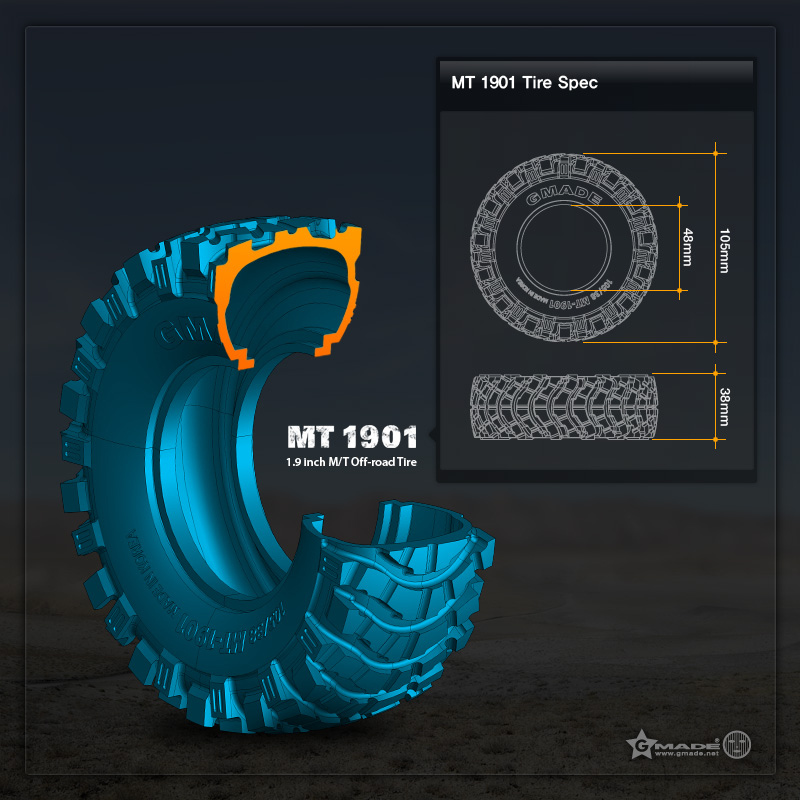 The MT 1901 is a high grip tyre designed for various rock crawlers & trucks. These tyres are made of super soft compounds and provide good grip over all kind of terrain with the large, deep lugs providing exceptional traction in rock, mud, and dirt. .
Tyre Spec:
Tyre Height: 105mm
Tyre Width: 38mm
Inner Diameter: 48mm
Require for completion: 2.4Ghz radio system, motor, speed controller, servo, 7.2v battery and charger and paint for the clear bodyshell.